1. TRAINING SERVICES
TTI-OPS develops advanced training programs since 1997. We are currently present in Spain, Brazil, Mexico, UAE and United States. We've developed training projects in more than 20 countries in Europe, America, Africa and the Middle East.
Some of our courses are recognized by the Brazilian Army with MXP01 codes (Shooting Instructor) and MUW01 (Advanced authorities protection program).
We are professionals with backgrounds oN law enforcement agencies, army, fire brigades and civil protection units.
2. METHOD
A detailed study of human behavior enabled us to create realistic training with an unmatched cost/performance.
Customers specific training needs:
• Training programs as part of the teaching staff of state institutions and public safety academies, military units.
• The training projects to the client's own facilities.
• Standard courses for professionals interested in progressing in a personal way.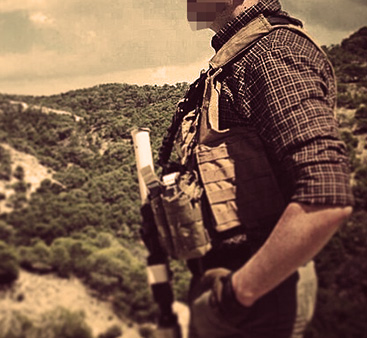 3. TECHNICAL SOLVENCY WARRANTY
◦ Training centers in USA, Brazil, Spain, Brasil, México and other countries.
◦ Ability to design and create permanent infrastructure facilities meeting our customers' demand.
◦ Excellent adaptability to working conditions and extreme demands.
◦ Instructors with wide international experience.
◦ Theoretical Phase based on proprietary books, manuals and audiovisuals.
◦ Review and analysis of real cases, professional network linked to special operations units, police associations and universities in different countries.
◦ Control and correction of operating assumptions in complete confidentiality..
◦ Real-conditions training.
◦ Advanced technical equipment, simulators.
◦ Assessment of technological possibilities and their application to the needs of our customers.
◦ Integration in the teaching contents and structure of our customers.
4. POLICE TRAINING
The social situation analysis on most countries warns of the following critical points, as proven by events in recent years.
• Increase of more violent crime
• Social riots, massive attacks and protests
• Urban guerrilla warfare under the support of drug trafficking, terrorism
• Civil disobedience
• Religious fundamentalist more or less organized
These are some of the top challenges faced by law enforcement officers around the world, in order to guarantee law and order and our living standards.
TTI-OPS completes corporate training with highly experienced professionals in operation, showing the most effective techniques used in different countries today.
Offensive and defensive driving courses.
Intervention Police course.
Riot control course.
Training suspects detection. Negotiation, kidnappings.
New Tactical Shooting technics course.
Personal security detailed and taylor-made courses.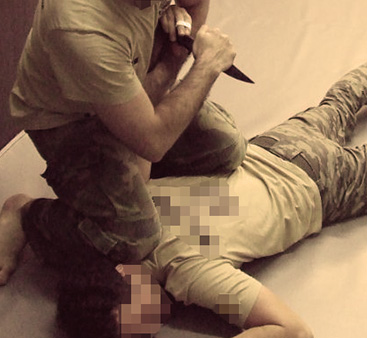 5. MILITARY TRAINING
An unconventional instruction, away from the crowded standards in any army in the world, is the answer that TTI-OPS offer to worldwide customers in the defense sector.
With a realistic approach evolving at the pace marked by world events, we create our military programs to provide the highest quality training.
From basic training combat simulators by opposition forces, to the selection and training of special units of land, sea and air.TTI-OPS instructors provide a first level staff, special forces officers from various countries perfectly coordinated to achieve the best results.
6. PRIVATE SECURITY
The international developments and technological advances available to aggressors make essential a new comprehensive management of security.
Audits and supervisions on the quality of services in a consistent way to guarantee the highest standards on security and the best results.
TTI-OPS audit decisions and ensures the level of services provided by your current security suppliers.
◦ SERVICES MANAGEMENT
◦ INDUSTRIAL SECURITY
◦ CIVIL PROTECTION
◦ PERSONAL SECURITY DETAIL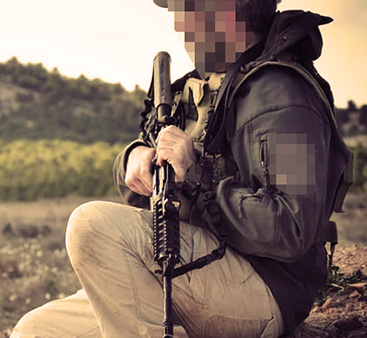 7. TRAINING COURSES
◦ Offensive and defensive driving courses
• 4×4 driving course
• Military armour vehicles
• Convoy coordination and defense
• Vehicles rescue and circumstance repairs
◦ Combat training
• Special forces (sea, air, land)
• Close combat.
• Road control
• Urban fight course
• Jungle fight course
• Desert combat course
• Counter-insurgency and anti-terrorist force protection course
◦ Mass control and civil disorder courses
• Negotiation and dissuasive disposition forces
• Media use and deployment of operational staff
• Military adaptation course of police duties
• Management strategies of civil disorder generalized crisis
◦ Military Intelligence
• Tactical, strategic and analysis on military intelligence
• Military intelligence operations
◦ Tactical shooting and EOD
• IED's desactivation
• New tactical shooting technics
• Military sniper and counter-sniper technics
◦ Personal security detail
• Avanced technics in high risk areas
• Counter surveillance and information technology for protective teams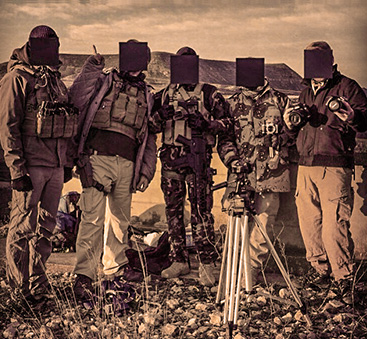 8. PERSONAL SECURITY
◦ Risk analysis
◦ Personal safety reports
◦ Security making plans
◦ Personnel selection, training and adaptation
◦ Establishment and coordination of security operations
◦ Supervision effectiveness of asset protection services (audits)
◦ Terrorist attack prevention
◦ Control and explosives detection
◦ Protection and control communication systems
◦ Surveillance listening devices and detection
◦ Mediation and negotiation of kidnapping, extortion or threats
◦ International travel security services
9. INTELLIGENCE & STRATEGIC COMMUNICATION
Our Intelligence and Strategic Communications structures are part of the consulting work, focused and dedicated to helping individuals, companies and institutions to protect and improve their value through integral Research, Communication and Strategic Consulting solutions.
In an environment where markets and audiences are increasingly diffused, TARGET manages the communication resources so that our clients strategic decisions and plans can achieve the success sought by them.
Only with one objective, to achieve our clients desired results by reducing their risks, protecting them and making their reputation and their value better and bigger.
10. DEFENSE & NATIONAL SECURITY
TARGET has become a strategic partner for Governments that found solutions to complex border security problems, major events such as the Olympic Games, social crises with widespread disturbances, negotiations based on internal and external intelligence operations.
No problem, no matter how big or small, remains unanswered.
11. TRADE & SERVICE SUPPLIES
Through the experience acquired by us in such demanding and varied sectors as mining, oil and gas, logistics and transport, telecommunications and even collaborations for NGOs, we have specialized in anticipating our customers needs wherever they occur. Our sole objective is to ensure solutions that allow our clients' operations to operate at full capacity wherever they are, always with the highest quality service standards and making their technicians, workers and managers feel at home. We do not care about the site, however remote it may be, nor the distance that separates it from the nearest airport or port, nor the difficulty of access.
12. PRESS AND AUDIOVISUAL PRODUCTIONS
Target TTI-Ops has more than 25 years of experience in key sectors of communication, press, television and radio. We have a group of highly qualified professionals, capable of working in any type of scenario; journalists, investigation graphic reporters, direction and production of audio-visual and documentary, elaboration of journalistic projects and of information, education and formation in journalism and communication. Currently we are part of three Press Graphic Informers National Associations and two National Photography Societies.